We're Renee & Giorgia. Possum Play Couch creators, best friends,
and imaginative play fanatics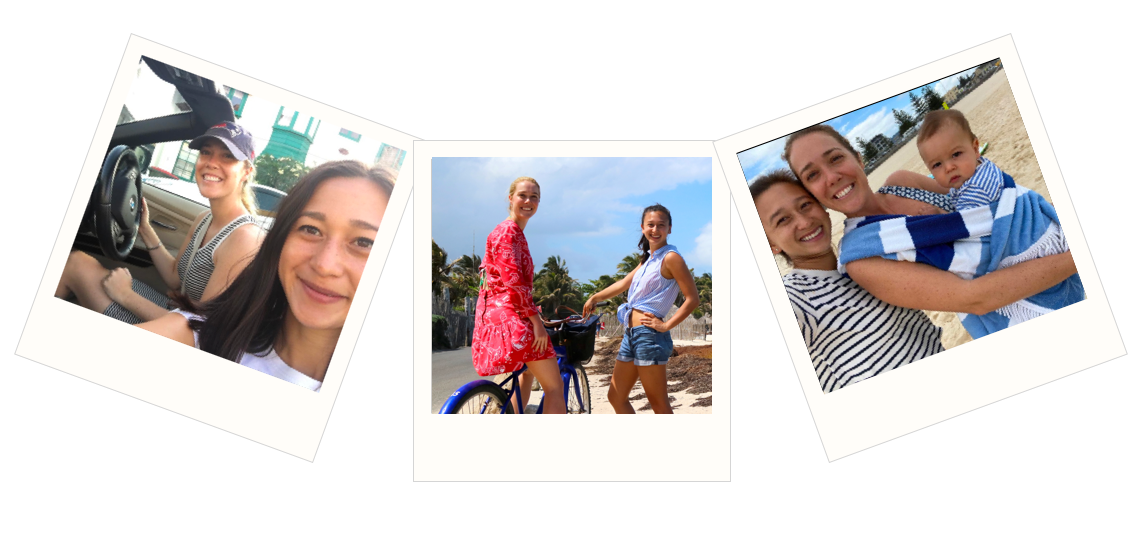 We grew up destroying our childhood sofas
We bet you did too, right? Pulling the cushions off, draping sheets to turn day into night, dragging all our soft toys in to be characters of our latest charade. When we started having lots of special kids in our own lives, we wanted them use the same level of imagination (and burn the same levels of energy) in their loungeroom play, without sacrificing the adult sofa.
As a new mum, Renee was looking for fun ways to encourage imaginative, screen-free play for her son, Finn, and as a godmother and aunt, Giorgia was constantly on the lookout for the ultimate kids gift.
So we decided to create furniture purpose-built for fun
We let our imaginations run wild and dreamt up the sofa of our childhood dreams... easily movable cushions, light enough to hoist overhead, sturdy enough to turn into a slide, big enough to share with multiple siblings. The full bells and whistles.
... and The Possum play sofa was born!
We designed the ultimate modular play sofa to live in lounge rooms, bedrooms, and playrooms and grow with your family. With infinite configurations, The Possum is flexible enough to be a jungle raft, rocket ship, or reading nook... whatever your kids dream up!
We can't wait to see what adventures the Possum Play Couch takes your family on!
When we're not immersed in foam specs, shipping policies, or Instagram Stories, you can find us taking swims in the ocean (a Monday afternoon ritual), drinking hot cups of tea (no matter the temperature outside), and hosting dinner parties for family and friends from our homes.
We know it is a dream to build a business and life alongside your best friend, and we're appreciative of every moment doing it!
There's a few things we obsess over...
The Possum Play Couch is made to grow with your kids, taking the place of dozens of toys that clutter your house and that your kids are sick of within a week. Designed for years of everyday play!



 
Inspiring imaginative play
The Possum is all about sparking the big imagination that lives inside every little kid. We love hearing about the builds, games and creations that your family has dream up



 
For everything we do at Possum Play we challenge ourselves to find ways to spark joy for you. From the obviously fun stuff (like launching new products and colours), to the less-fun stuff (like shipping policies) we're always asking ourselves what can we do to bring some happiness and play into your day.